Ballyhoo: Starting a Brewery in 100,000 Easy Steps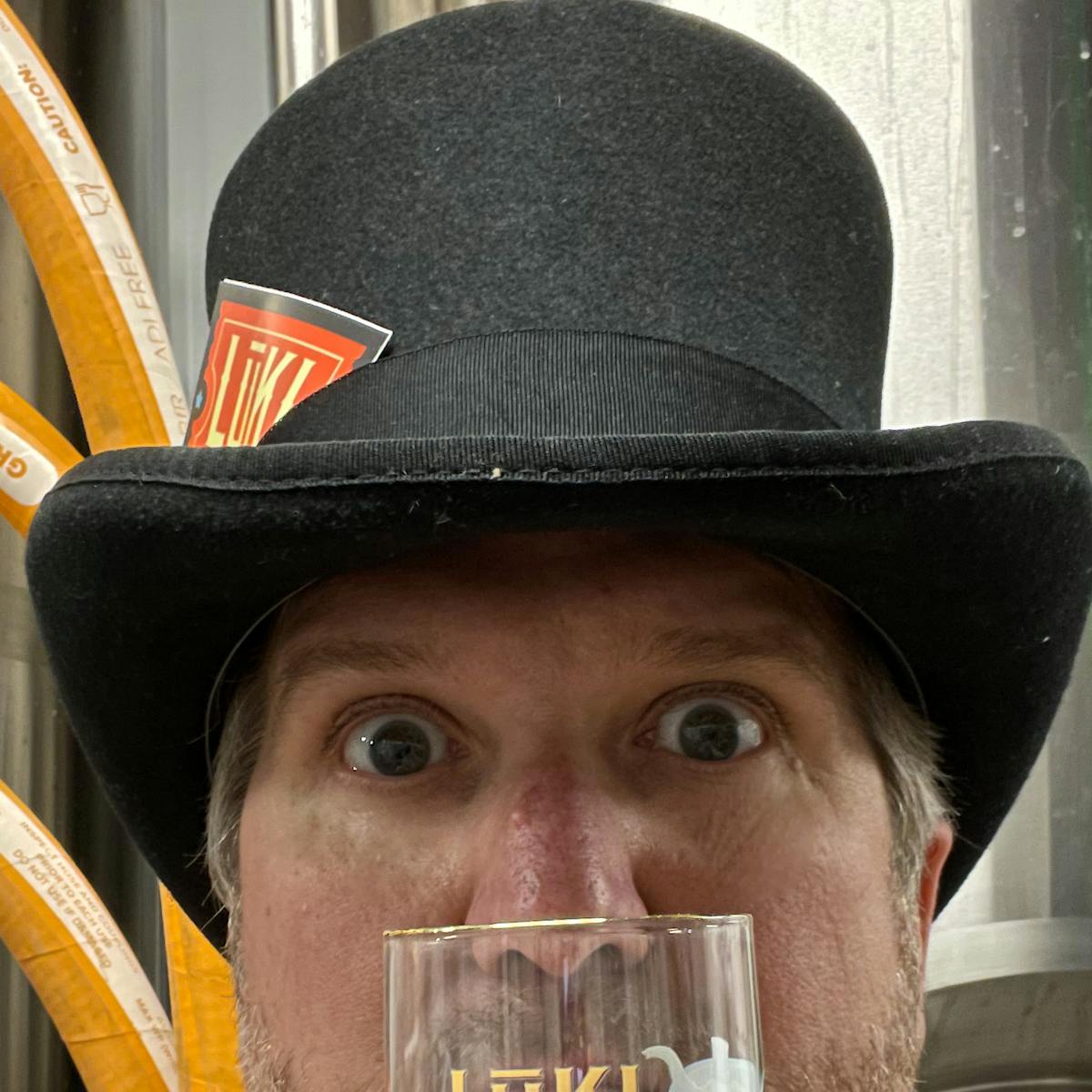 It's leap year day! I don't see it yet on Untappd, but I'm sure there will be plenty of "Leap Beer" releases today. I'm not knocking it; in four years we'll probably be hard up for one-off release names and we'll have our own. Releasing February 29, 2024: "Trapeze Leap IPA".
It's amazing to watch the progress of the brewery construction now. At times it's a bit scary, as decisions that were made months ago, maybe years, come to life and there's no changing now. Well, no changing without significant cost. I officially say 13 taps (12 standard and 1 nitro), then think "can I squeeze a few more in?". Whoa there, fella. Be confident on what you selected.
All that hard work and planning – operations, finances, marketing, etc. are somewhat of a distant memory as they were written long ago, reviewed from time to time as the blueprint. Lots of decisions were made back then, with the associated stress of it being all hypothetical. At least I have selective memory for the positive things. I forget the excitement of leaving my day job, quickly turning to depression as doors of opportunity were quickly shut. The excruciating amount of time spent trying to find a location, the waiting we had to do through the lease negotiation period, and the anxious feeling between signing the lease and waiting for any sign of construction progress. They are important to remember what has passed, but it's also good to forget the disappointment of missing another season of beer festivals, the awkward conversations of what I do for a living. I guess it's well captured in some of these blog posts, but I have yet to go back and read any of them. Always moving forward!
So now it's a completely different anxiety. Details. Not the brewing details, that's something we're always thinking about, even today as we brew up a homebrew Schwartzbier. It's the details where we don't have a strong opinion but know that the wrong decision may have unintended consequences down the road.
Let's use an example. The bathroom.
How many stalls? Urinals? Non-gendered single bathrooms? Baby changing stations? How many sinks? What mirrors besides ADA requirements? Paper towels or hand drier? If paper towels, individual C-fold or a roll? Touchless? What type of soap? Touchless dispensers? Touchless faucets? Drop-in sinks or undermounted? Trash cans loose or built into wall? Air freshener? "Clean Breeze" or "Citrus Mango"?
Now you, the reader, probably have an opinion on at least ONE of those things. My wife was extremely opinionated about paper towels vs drier, and with her nursing background gave a very disgusting reason behind the choice of paper towels. It mainly involves how well people wash their hands.
That's just something easy. As of right now, we're deep into writing policies. Legality and safety at least have established requirements. Employee dress code? Employee beer perks? How about the guidelines for dealing with unruly behavior of guests? Cutting people off? I now officially rescind my 20+ years in professional environments, low-level complaining about the inadequacy of employee handbooks. Yes, we're "borrowing" from multiple sources for these items, but it still needs to be written after discussing, arguing, and finally resigning ourselves to decisions that are at least workable.
And that's where we find ourselves these days. Items that we pushed down the road for "we'll worry about it when we have to" are now a "uh-oh, we need to make a decision on this now". How many glasses to buy of each type we've selected? How many flight boards are we going to make? What actual beers are we going to make for the launch? How do we want to run the compressed gas lines? Glycol lines? What will the mug club and others look like, and when will we roll them out? What Point-of-Sale system to use? What ERP system to use? (Those from my past life just laughed out loud at that one.) What payroll processor? Security system? Cameras? What actual beer fests will we do this year? Should we buy 1000 stickers or 5000 stickers?
So many little and not-so little decisions to still make. It's not much longer now until you get to see what we've done. Or smell the air freshener decision. Just remember to wash your hands.
Prost,
-Jeff
February 29, 2020
Written while drinking a homebrew Chocolate Porter