Ballyhoo: Whirlwind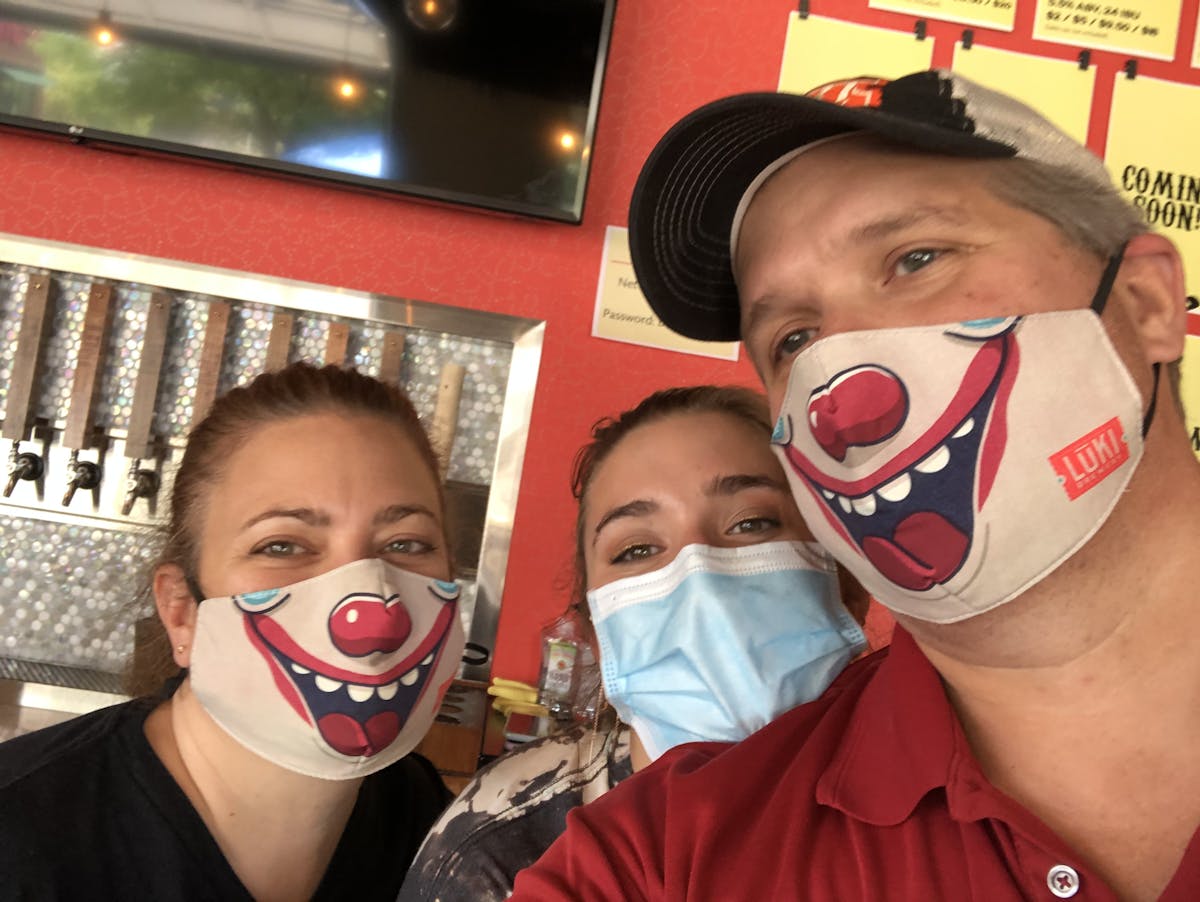 It's hard to believe my last blog post was in late April. Wow, what a ride.
So, we finally made it. July 3rd we opened, and it's been an incredibly rewarding experience. Of course, as many of you know, it's just been us (the owners, all family) running the show all month both in the brewery and during taproom service. Seven days a week. Yeah, we're tired. We just hired some awesome people for behind the bar so we can finally get a little break. A long-awaited deep breath is coming for all of us, and now we can focus on getting more beer on tap and kick off events in August. That is, whatever events we can do with COVID looming over the shoulder.
The two rewarding things for me personally?
One, the beer didn't suck. That kept me up at night for the days leading up to opening. But the worry quickly turned into satisfying feedback, then panic. The most popular beer "Hop Spinning Hazy" sold out in three weeks. 200+ gallons in three weeks. Quickly I had to race to get it back on tap with a new batch. I only missed by a couple of days. But more styles are coming. We just brewed three new beers in five days, so in 2-3 weeks we'll have a lot more variety on tap.
Fun fact about "Hop Spinning Hazy"; the name was picked as an afterthought, Cammy and I texting various names back and forth with each other at the last minute before I sent the menu board to FedEx Office to be printed. We couldn't go with the original homebrew name: "[Sniff] [Sniff] Juicy". In fact, all of beers on tap except Natural Blonde had their names changed from the homebrew variant, which made it tough for us on opening weekend to remember what exactly everyone was ordering!
The other cool feedback was this blog. So many taproom visitors commented that they had been following our progress via our email updates and these words. That felt great. Sometimes as I type this, it feels like screaming into the void, and to suddenly find out there are people listening other than friends and family made me happy. We've all put a lot into this, as I've chronicled here. It is really nice to know it's all appreciated, and that many of you we're rooting for us.
Now if we can just get everyone to behave and follow social distancing and mask rules. That's a daily battle. I won't rant about it now, but it's shocking how combative people get. This isn't a political thing, it's what we have to do to be open. But… some people you just can't reach.
Do you ever have that life event such as a marriage or birth of a child, and you remember only the emotions? Details escape you because it was almost too much at the time to wrap your head around? That's us right now. We are happy to be here. And we're just getting started.
Cheers,
-Jeff
July 31, 2020
Written while drinking Left (Un)Red, by LUKI Brewery.